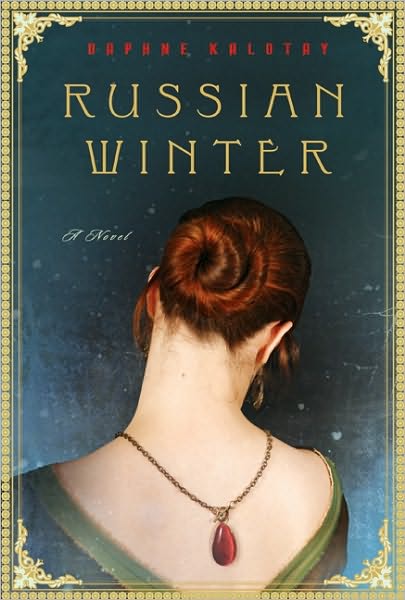 Publish Date: September
Format: Hardcover 463pp
Synopsis: (From the Publisher)
"In a time of fear and danger, they were determined to live a life of beauty and grace . . .
When she decides to auction her remarkable jewelry collection, Nina Revskaya, once a great star of the Bolshoi ballet, believes she has drawn a curtain on her past. Instead, the aged dancer finds herself overwhelmed by memories of her homeland and of the events—both glorious and heartbreaking—that changed the course of her life half a century before.
It was in Russia that she discovered the magic of the theatre; that she fell in love with the poet Viktor Elsin; that she and her dearest companions—Gersh, a dangerously irreverent composer, and the exquisite Vera, Nina's closest friend—became victims of Stalinist aggression; that a terrible discovery led to a deadly act of betrayal—and to an ingenious escape that eventually brought her to the city of Boston.
Nina has hidden her dark secrets for half a lifetime. But two people will not let the past rest—Drew Brooks, an inquisitive young associate director at the Boston auction house, and a Russian professor named Grigori Solodin who believes that a unique set of amber jewels may hold the key to his own ambiguous past. Together, these unlikely partners find themselves unraveling a literary mystery whose answers will hold life-changing consequences for them all.
Artfully interweaving past and present, Moscow and New England, the behind-the-scenes tumult of theatre life and the transformative power of art, Daphne Kalotay's luminous debut novel, an ingeniously plotted page turner of the highest literary order, captures the joy, uncertainty, and terror of lives powerless to withstand the forces of history, while affirming that even in the presence of evil, suspicion, and fear the human spirit reaches for transcendence and love."