Happy Mothers Day to all my lovely followers who are blessed with a child!!! My mothers day began with my little one waking me up by shaking a piggy bank next to my ear... ah, that is what a mothers life is all about, right? :)
It was a mild week here at Muse in the Fog, though that will change this week, but I did have the ultimate delight of participating in Margaret George's virtual book tour for her latest novel, Elizabeth I.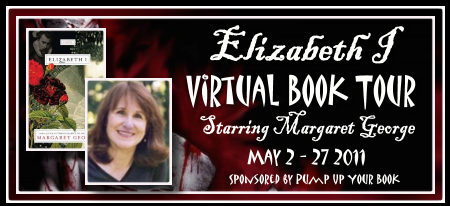 Copyright © 2011 Svea Love. All Rights Reserved.
In the "Name" box, please enter either your name or your blog's name.
In the "URL" box please enter the link that will lead directly to your meme post.