~ For the week of January 2nd - 8th ~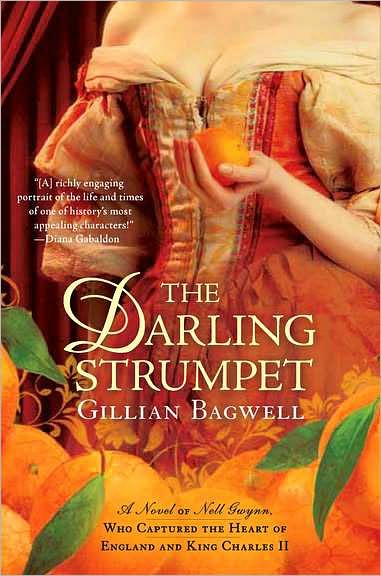 Publish Date: January 4th 2011
Format: Paperback 384pp
Synopsis (From the Publisher):
"A thrilling debut novel starring one of history's most famous and beloved courtesans.
From London's slums to its bawdy playhouses, The Darling Strumpet transports the reader to the tumultuous world of seventeenth-century England, charting the meteoric rise of the dazzling Nell Gwynn, who captivates the heart of King Charles II-and becomes one of the century's most famous courtesans.
Witty and beautiful, Nell was born into poverty but is drawn into the enthralling world of the theater, where her saucy humor and sensuous charm earn her a place in the King's Company. As one of the first actresses in the newly-opened playhouses, she catapults to fame, winning the affection of legions of fans-and the heart of the most powerful man in all of England, the King himself. Surrendering herself to Charles, Nell will be forced to maneuver the ruthless and shifting allegiances of the royal court-and discover a world of decadence and passion she never imagined possible."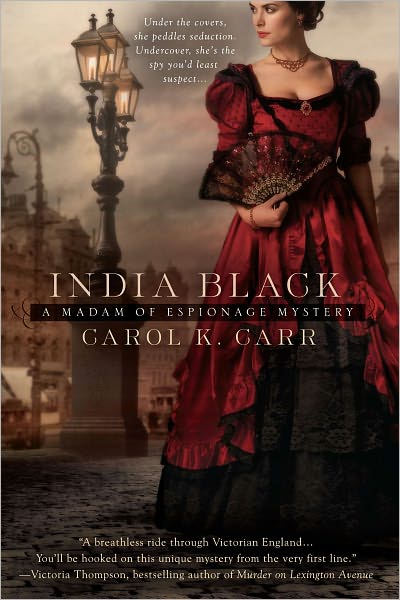 Publish Date: January 4th
Format: Paperback 304pp
Synopsis (From the Publisher):
"In the winter of 1876, the beautiful young madam India Black is occupied with her usual tasks - keeping her tarts in line, avoiding the police, and tolerating the clergyman bent on converting her girls. But when Sir Archibald Latham of the War Office dies from a heart attack while visiting her brothel, India is unexpectedly thrust into a deadly game between Russian and British agents who are seeking the military secrets Latham carried.
French, the handsome British spy, discovers India disposing of Latham's body, and blackmails her into recovering the missing documents. Their quest takes them from the Russian embassy to Claridge's Hotel, from London to the English coast, all the while chasing the Russian agents who are intent on spiriting the stolen documents out of England.

But it is their own tempestuous relationship they will have to weather as India and French attempt to resist the mutual attraction between them - an attraction that can prove as deadly as the conspiracy entangling them..."