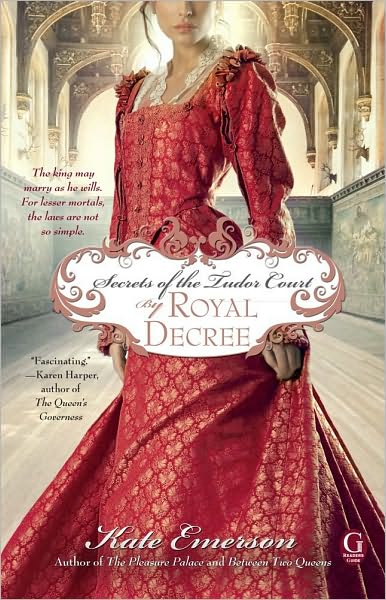 Publish Date: December 14th 2010
Format: Paperback 353pp
Synopsis (From the Publisher):
"Charming. Desirable. Forbidden. Brought to court with other eligible young noblewomen by the decree of King Henry VIII, lovely Elizabeth "Bess" Brooke realizes for the first time that beauty can be hazardous. Although Bess has no desire to wed the aging king, she and her family would have little choice if Henry's eye were to fall on her. And other dangers exist as well, for Bess has caught the interest of dashing courtier Will Parr. Bess finds Will's kisses as sweet as honey, but marriage between them may be impossible. Will is a divorced man, and remarriage is still prohibited. Bess and Will must hope that the king can be persuaded to issue a royal decree allowing Will to marry again . . . but to achieve their goal, the lovers will need royal favor. Amid the swirling alliances of royalty and nobles, Bess and Will perform a dangerous dance of palace intrigue and pulse-pounding passions.
Brought to glowing life by the talented Kate Emerson, and seen through the eyes of a beautiful young noblewoman, By Royal Decree illuminates the lives of beautiful young courtiers in and out of the rich and compelling drama of the Tudor court."