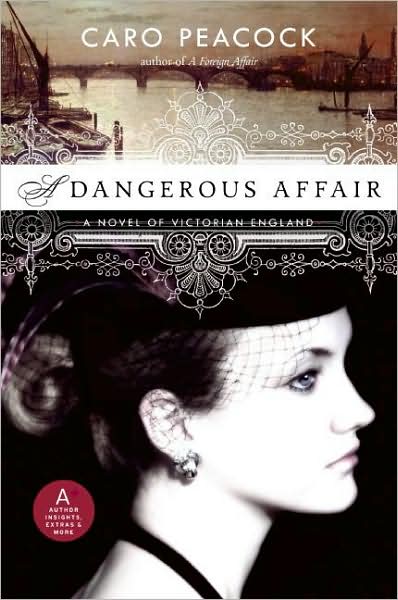 Publish Date: January 2009
Format: Paperback 320pp
Synopsis (From the Publisher):
"In Victoria s England, there are perilous intrigues a proper young lady would do well to avoid
Liberty Lane, still in her early twenties, is doing her best to make a new life for herself in London after being bruised by loss and treachery. But there s no chance for her to settle down as a conventional young lady. First, a disturbingly attractive young politican, Benjamin Disraeli, wants her to use her contacts in the theatre world to find out more about a prima ballerina with a notorious love life called Columbine. He hints that some important interests may be at stake. Then Columbine is murdered in her dressing room, after an on-stage brawl with a younger and less successful dancer, who becomes prime suspect. Liberty is at the center of the investigation because one of her dearest friends, Daniel Suter, is convinced of the girl s innocence and will put his own neck in danger to save her. Liberty s determination to save them from the gallows leads her from the upper reaches of the aristocracy to some of London s lowlife haunts, posing the question: how far would you go to save a friend?
Caro Peacock, the acclaimed author of A Foreign Affair, once again ingeniously blends history, suspense, and adventure, and returns an endearing and exceptional heroine to the fictional fold."