This is a most exciting edition of "What's New Wednesday"! Not one, but two of my favorite series are having new releases next week. If you have not read either one of these delightful series, I would highly recommend it... you will be enthralled at once!
Pub. Date: October 28th 2010
Format: Hardcover 352pp
Synopsis: (From the Publisher)
"Arabella Dempsey's dear friend Jane Austen warned her against teaching. But Miss Climpson's Select Seminary for Young Ladies seems the perfect place for Arabella to claim her independence while keeping an eye on her younger sisters nearby. Just before Christmas, she accepts a position at the quiet girls' school in Bath, expecting to face nothing more exciting than conducting the annual Christmas recital. She hardly imagines coming face to face with French aristocrats and international spies…
Reginald "Turnip" Fitzhugh—often mistaken for the elusive spy known as the Pink Carnation—has blundered into danger before. But when he blunders into Miss Arabella Dempsey, it never occurs to him that she might be trouble. When Turnip and Arabella stumble upon a beautifully wrapped Christmas pudding with a cryptic message written in French, "Meet me at Farley Castle", the unlikely vehicle for intrigue launches the pair on a Yuletide adventure that ranges from the Austens' modest drawing room to the awe-inspiring estate of the Dukes of Dovedale, where the Dowager Duchess is hosting the most anticipated event of the year: an elaborate 12-day Christmas celebration. Will they find poinsettias or peril, dancing or danger? And is it possible that the fate of the British Empire rests in Arabella and Turnip's hands, in the form of a festive Christmas pudding?"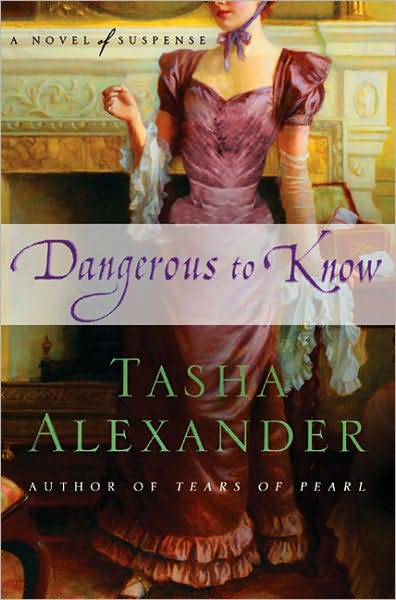 Pub. Date: October 26th 2010
Format: Hardcover 320pp
Synopsis: (From the Publisher)
"Set in the lush countryside of Normandy, France, this new novel of suspense featuring Lady Emily Hargreaves is filled with intrigue, romance, mysterious deaths, and madness.
Returning from her honeymoon with Colin Hargreaves and a near brush with death in Constantinople, Lady Emily convalesces at her mother-in-law's beautiful estate in Normandy. But the calm she so desperately seeks is shattered when, out riding a horse, she comes upon the body of a young woman who has been brutally murdered. The girl's wounds are identical to those inflicted on the victims of Jack the Ripper, who has wreaked havoc across the channel in London. Emily feels a connection to the young woman and is determined to bring the killer to justice.
Pursuing a trail of clues and victims to the beautiful medieval city of Rouen and a crumbling chateau in the country, Emily begins to worry about her own sanity: she hears the cries of a little girl she cannot find and discovers blue ribbons left in the child's wake. As Emily is forced to match wits with a brilliant and manipulative killer, only her courage, keen instincts and formidable will to win can help her escape becoming his next victim."